The Hagans Family is based out of Kinzers, PA. We are a mixed quartet but have the sound of a traditional southern gospel quartet. The family has been singing together since 1991. It started out as a duet but as each one became a teenager, it grew into a trio and eventually a quartet.
Each member came to know Christ at a young age. Being raised in a fundamental church and various youth groups within the church, their need for a savior became real to them. Our hearts' desire has always been to sing southern gospel music and to travel in an evangelistic ministry. We have recorded in our home state and also most recently in Nashville Tennessee.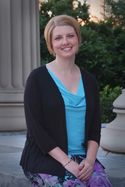 April is the baby of the family and sings the first tenor part. Her music will get your attention. She just simply has fun. April is married to Darren Chang, and in October 2017 they welcomed a precious baby girl, Ruby. April lives in Exton, PA and works as a preschool teacher.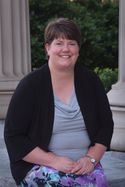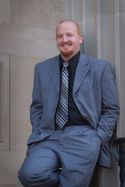 Shannon is the oldest of the two girls and sings the lead part.  Shannon brings a sweet sound and smooth blend to the quartet.  Shannon is married to Frank Heverin who plays the bass guitar for us. They have a son, Nathan and a daughter, Madeline. Shannon and Frank live in Kinzers,  PA. Shannon is the office manager at Grace Church at Willow Valley and Frank is the plant manager at BenCo Technology.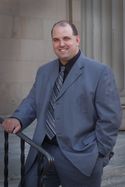 Eric is the bass and gives the group plenty of bottom. He has a good low range and can also handle baritone when needed. Eric has a son Tony who is grown, and a daughter Becca who attends California University of Pennsylvania, and a grandson, Rowan. Eric lives in Downingtown, PA. He is a salesman for Pine Hill Trailers.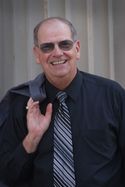 Howard is the father of those previously mentioned and has been singing since his childhood. He rounds it off with a rich baritone part that compliments the others. He is also an ordained minister of the Gospel and can preach when called upon. Howard is married to Edie Hagans and they live in Kinzers, PA. He is a school bus driver for Althouse Transportation.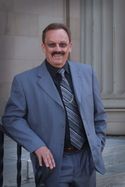 Last but not least is the keyboard player, Walt Bowman. Walt also adds a high lead vocal on occasion. He has sung first tenor for many male quartets but his main focus with the Hagans Family is on keyboard. He also longs to serve the Lord Jesus Christ. Walt is married to Ruth Bowman and they live in New Holland, PA. Walt is a driver for New Holland Ford.
The family loves to do concert work whenever we are invited. Church, banquets or any social event where there are people, we will sing. Our concerts can range from 15 minutes to three hours. Our main focus is on Christ and it is our desire that Christ can be seen through us. If you would like to have us at your event, we would be more then happy to accommodate you.